---
29. TRUE CRIME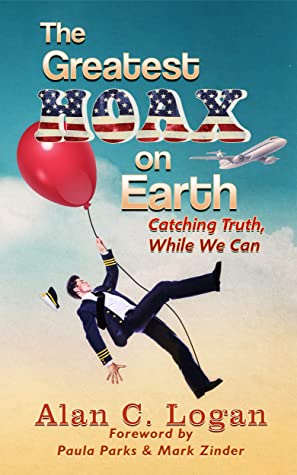 GOLD:
The Greatest Hoax on Earth: Catching Truth, While We Can
by Alan C. Logan
(Alan Logan)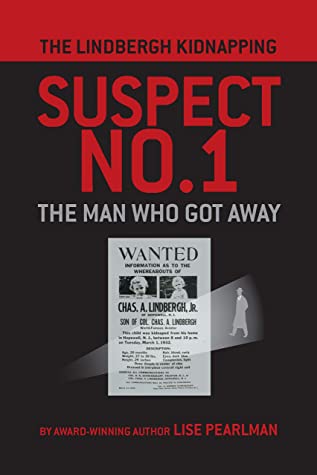 SILVER (tie):
The Lindbergh Kidnapping Suspect No. 1 -- The Man Who Got Away
by Lise Pearlman
(Regent Press)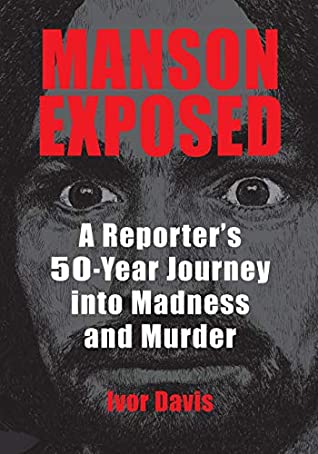 Manson Exposed: A Reporter's 50-Year Journey into Madness and Murder
by Ivor Davis
(cockney kid publishing)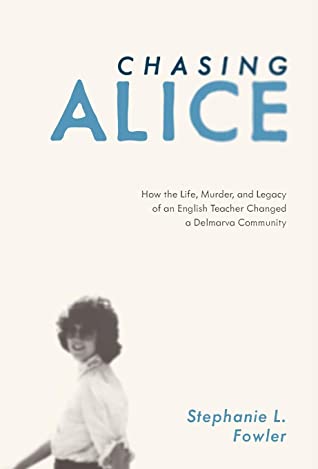 BRONZE:
Chasing Alice: How the Life, Murder, and Legacy of an English Teacher Changed a Delmarva Community
by Stephanie L. Fowler
(Salt Water Media)
---
30. GRAPHIC NOVEL/DRAWN BOOK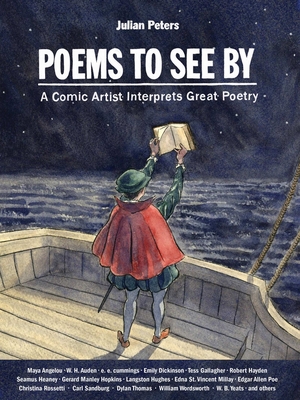 GOLD:
Poems To See By: A Comic Artist Interprets Great Poetry
by Julian Peters
(Plough Publishing House)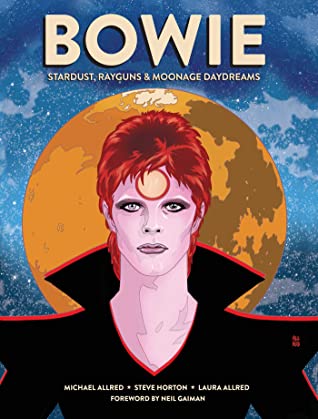 SILVER:
Bowie: Stardust, Rayguns & Moonage Daydreams
by Michael Allred, Steve Horton & Laura Allred; Foreword by Neil Gaiman
(Insight Comics)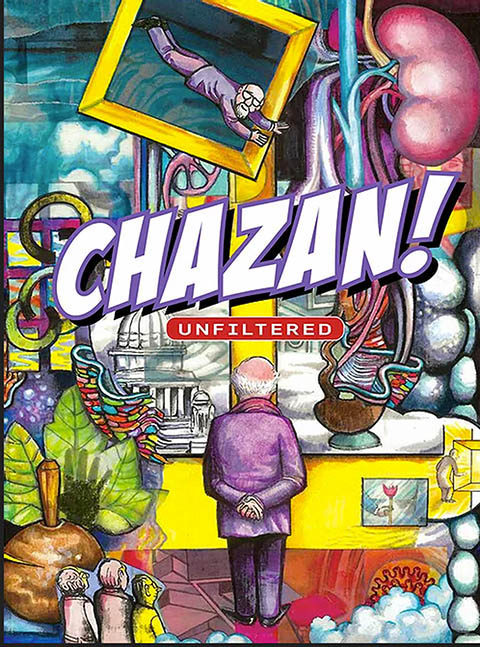 BRONZE:
CHAZAN! Unfiltered
by Lenny Schwartz; Artwork by Erminio Pinque (
Never Enough Books)
---
31. HUMOR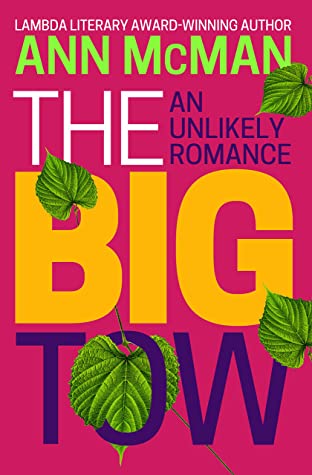 GOLD:
The Big Tow: An Unlikely Romance
by Ann McMan
(Bywater Books)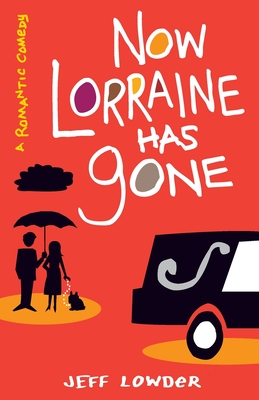 SILVER:
Now Lorraine Has Gone: A Romantic Comedy
by Jeff Lowder
(Rockhampton Press)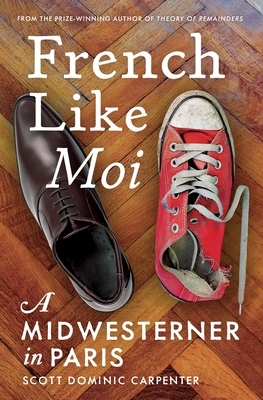 BRONZE:
French Like Moi: A Midwesterner in Paris
by Scott Dominic Carpenter
(Traveler's Tales)
---
32. CHILDREN'S PICTURE BOOKS ( 7 & UNDER)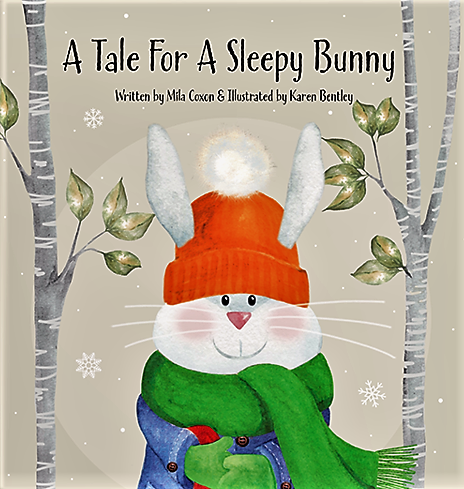 GOLD (tie):
A Tale For A Sleepy Bunny
by Mila Coxon; illustrated by Karen Bentley
(FROM YOU TO ME)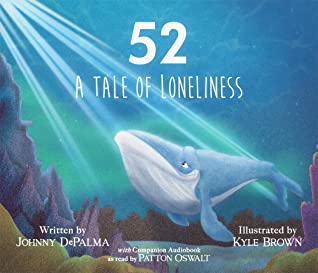 52 - A Tale of Loneliness
by Johnny DePalma; illustrated by Kyle Brown
(Umbrelly Books Publishing)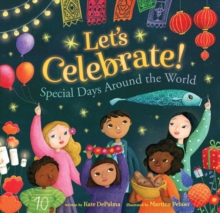 SILVER:
Let's Celebrate!: Special Days Around the World
by Kate DePalma; illustrated by Martina Peluso
(Barefoot Books)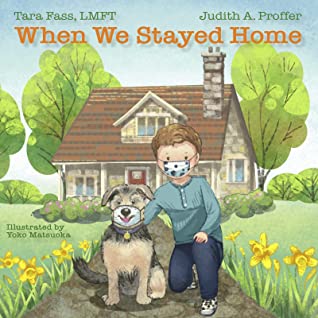 BRONZE:
When We Stayed Home
by Tara Fass, LMFT & Judith A. Proffer; illustrated by Yoko Matsuoka
(Huqua Press)
---
33. CHILDREN'S PICTURE BOOKS (ALL AGES)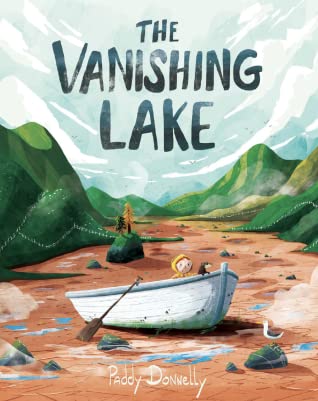 GOLD (tie):
The Vanishing Lake
Written and Illustrated by Paddy Donnelly
(YeeHoo Press)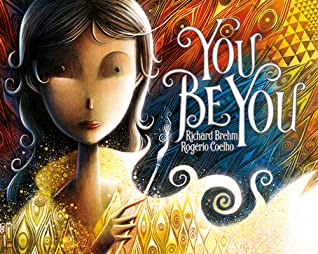 You Be You
by Richard Brehm; illustrated by Rogerio Coelho
(BeeZeus Publishing)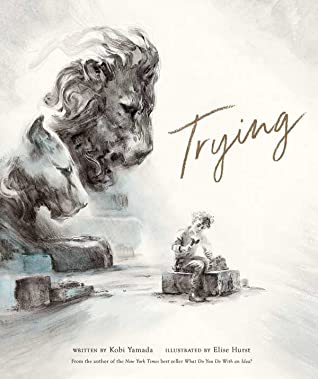 SILVER:
Trying
by Kobi Yamada; illustrated by Elise Hurst
(Compendium)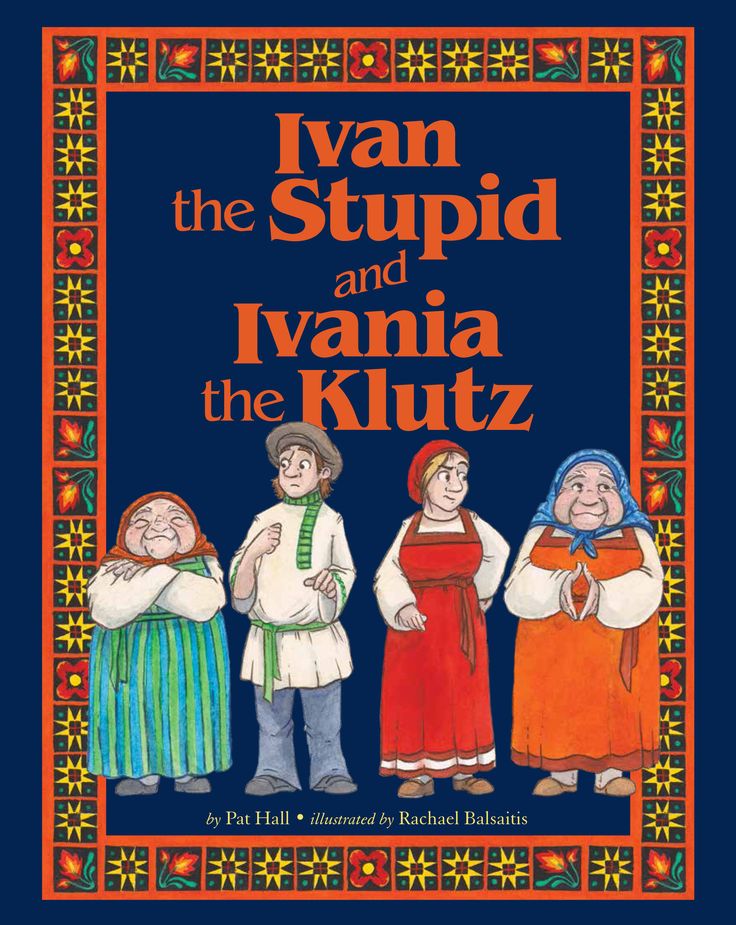 BRONZE:
Ivan the Stupid and Ivania the Klutz
by Pat Hall; illustrated by Rachael Balsaitis
(Crow's Foot Books)
---
34. CHILDREN'S INTERACTIVE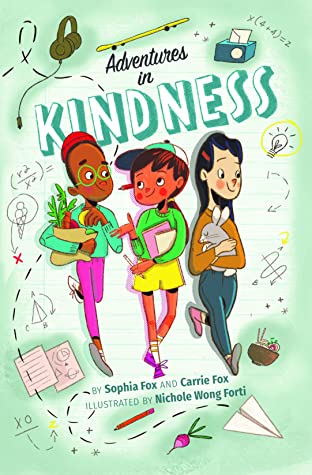 GOLD:
Adventures in Kindness
by Sophia Fox and Carrie Fox; illustrated by Nichole Wong Forti
(Mission Partners Press)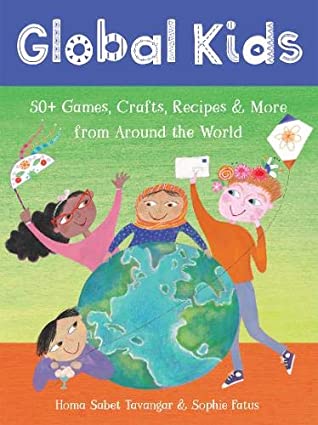 SILVER:
Global Kids: 50+ Games, Crafts, Recipes & More from Around the World
by Homa Sabet Tavangar; illustrated by Sophie Fatus
(Barefoot Books)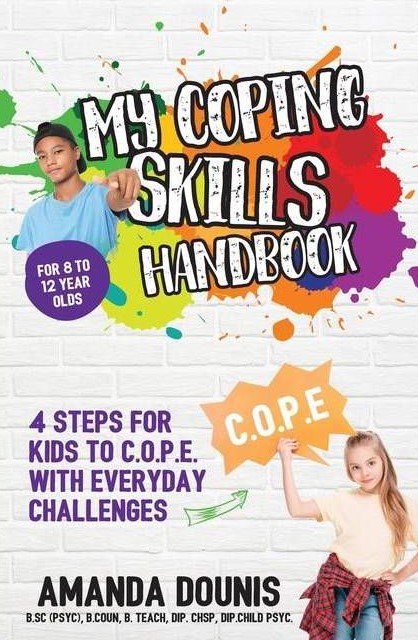 BRONZE:
My Coping Skills Handbook
by Amanda Dounis, B.SC
(Mind Potential Publishing)
---
35. JUVENILE-YOUNG ADULT NON-FICTION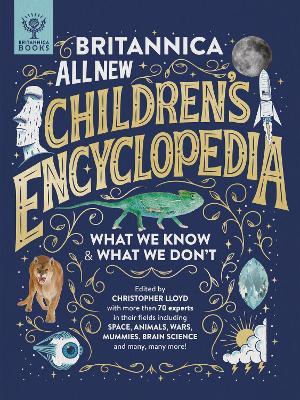 GOLD:
Britannica All New Kids' Encyclopedia
Edited by Christopher Lloyd
(Britannica Books)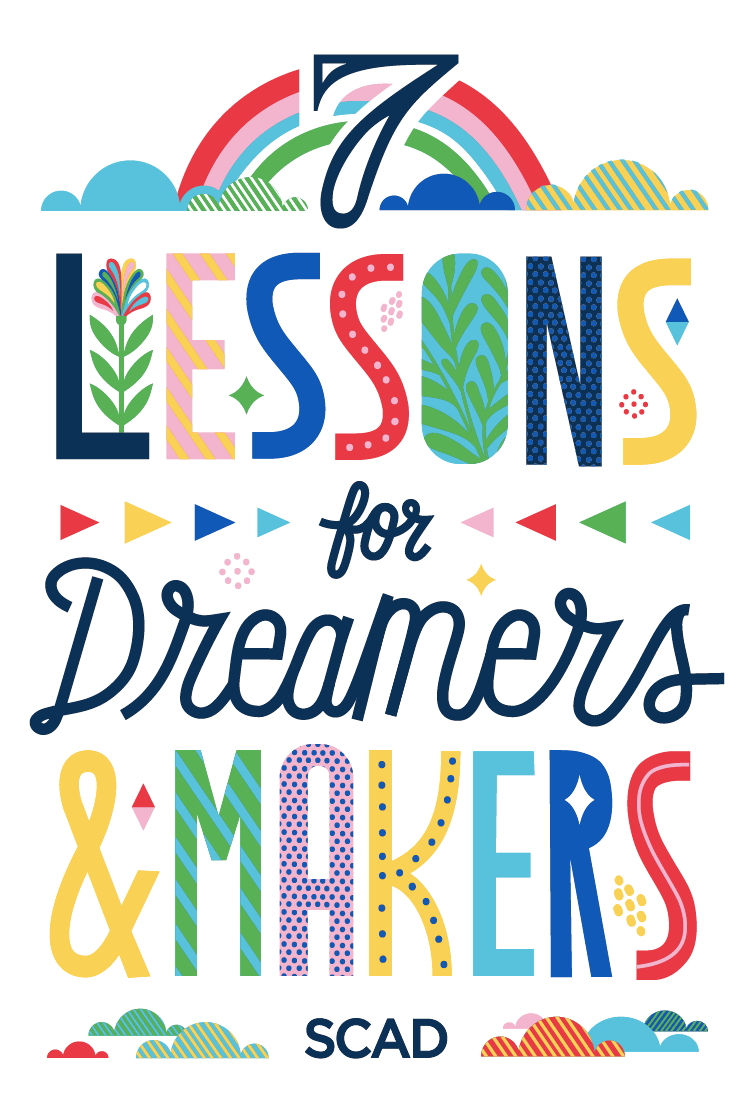 SILVER:
Seven Lessons for Dreamers & Makers
Concept by Glenn Wallace; Illustrated by Michael Mullan
(Savannah College of Art and Design)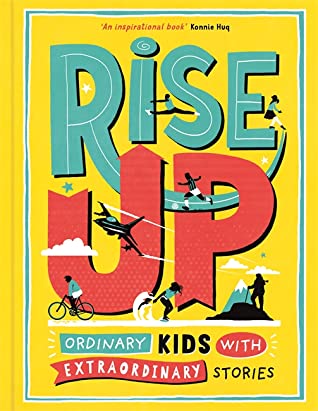 BRONZE:
Rise Up: Ordinary Kids with Extraordinary Stories
by Amanda Li; illustrated by Amy Blackwell
(Andrews McMeel Publishing)
---
36. MULTICULTURAL N-F JUV- YOUNG ADULT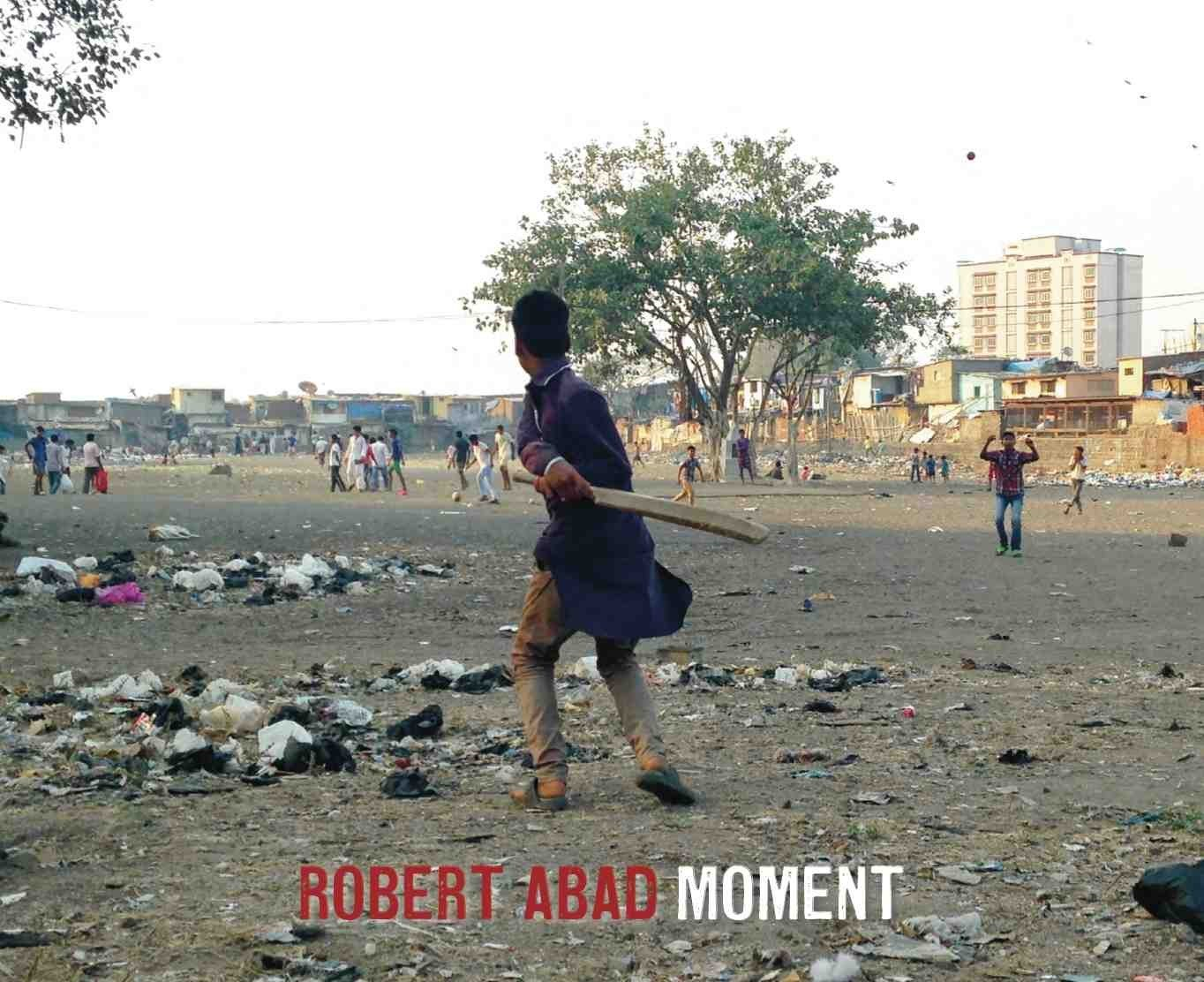 GOLD:
MOMENT: Book One
by Robert Abad
(Self-Published)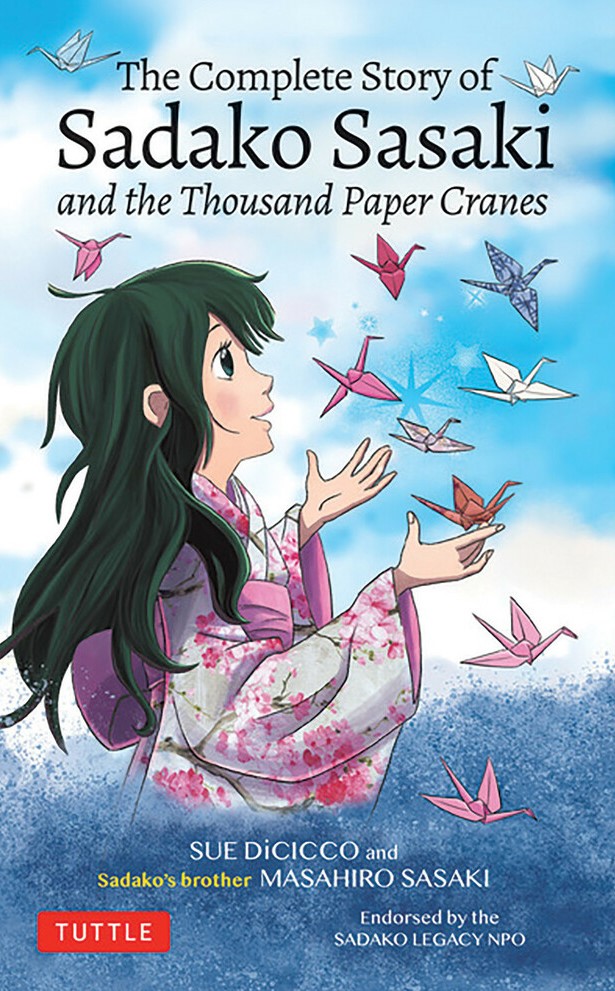 SILVER:
The Complete Story of Sadako Sasaki and the Thousand Paper Cranes
by Sue DiCicco and Masahiro Sasaki
(Tuttle)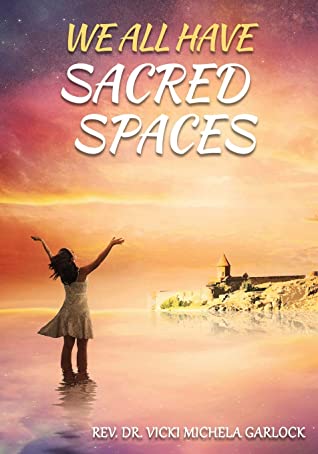 BRONZE:
We All Have Sacred Spaces
by Rev. Dr. Vicki Michela Garlock
(Eaton Press/Faith Seeker Kids)
---
37. MULTICULTURAL NON-FICTION ADULT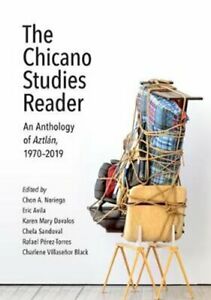 GOLD:
The Chicano Studies Reader: Anthology of Aztlán, 1970-2019
Edited by Chon A. Noriega, Eric Avila, Karen Mary Davalos, Chela Sandoval, Rafael Pérez-Torres, Charlene Villaneñor Black
(UCLA Chicano Studies Research Center Press)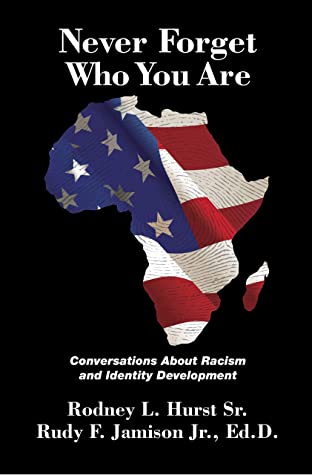 SILVER:
Never Forget Who You Are: Conversations About Racism and Identity Development
by Rodney L. Hurst Sr. and Rudy F. Jamison Jr., Ed.D.
(Canon Press Group)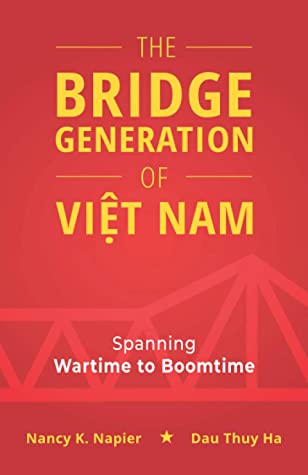 BRONZE:
The Bridge Generation of Viêt Nam: Spanning the Wartime to Boomtime
by Nancy K. Napier and Dau Thuy Ha
(CCI Press)
---
38. ESSAY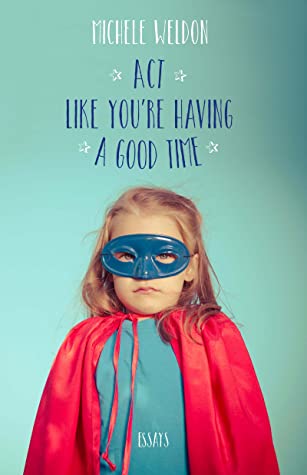 GOLD (tie):
Act Like You're Having a Good Time: Essays
by Michele Weldon
(Northwestern University Press)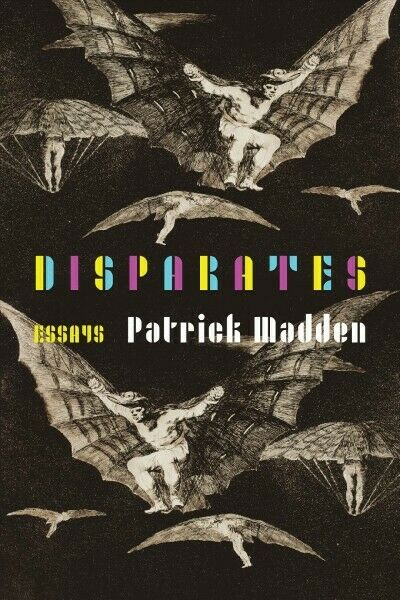 GOLD:
Disparates: Essays
by Patrick Madden
(University of Nebraska Press)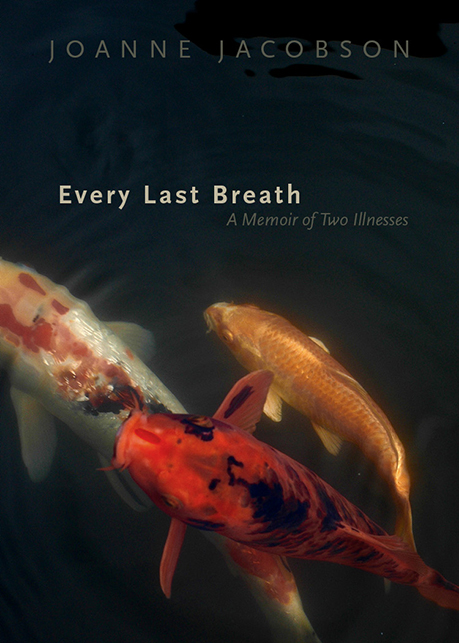 SILVER:
Every Last Breath: A Memoir of Two Illnesses
Joanne Jacobson
(The University of Utah Press)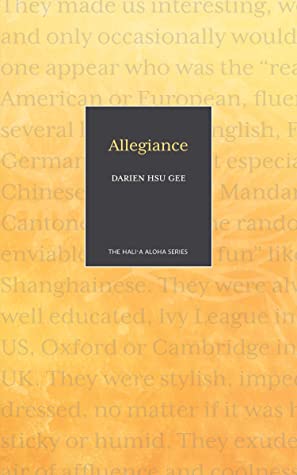 BRONZE:
Allegiance (The Hali'a Aloha Series)
by Darien Hsu Gee
(Legacy Isle Publishing)
---
39. CREATIVE NON-FICTION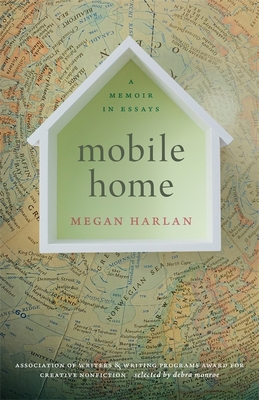 GOLD:
Mobile Home: A Memoir in Essays
by Megan Harlan
(The University of Georgia Press)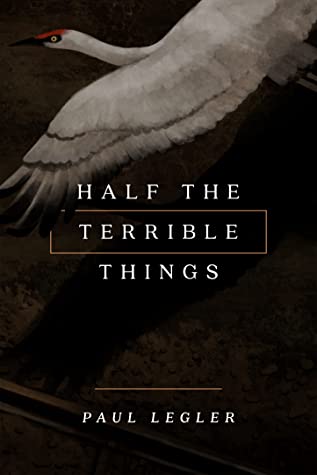 SILVER (tie):
Half the Terrible Things
by Paul Legler
(North Dakota State University Press)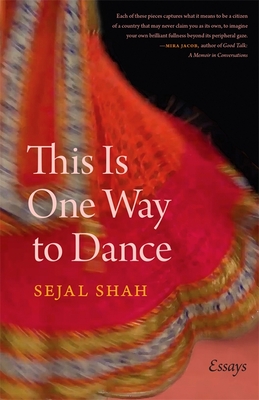 This Is One Way to Dance
by Sejal Shah
(The University of Georgia Press)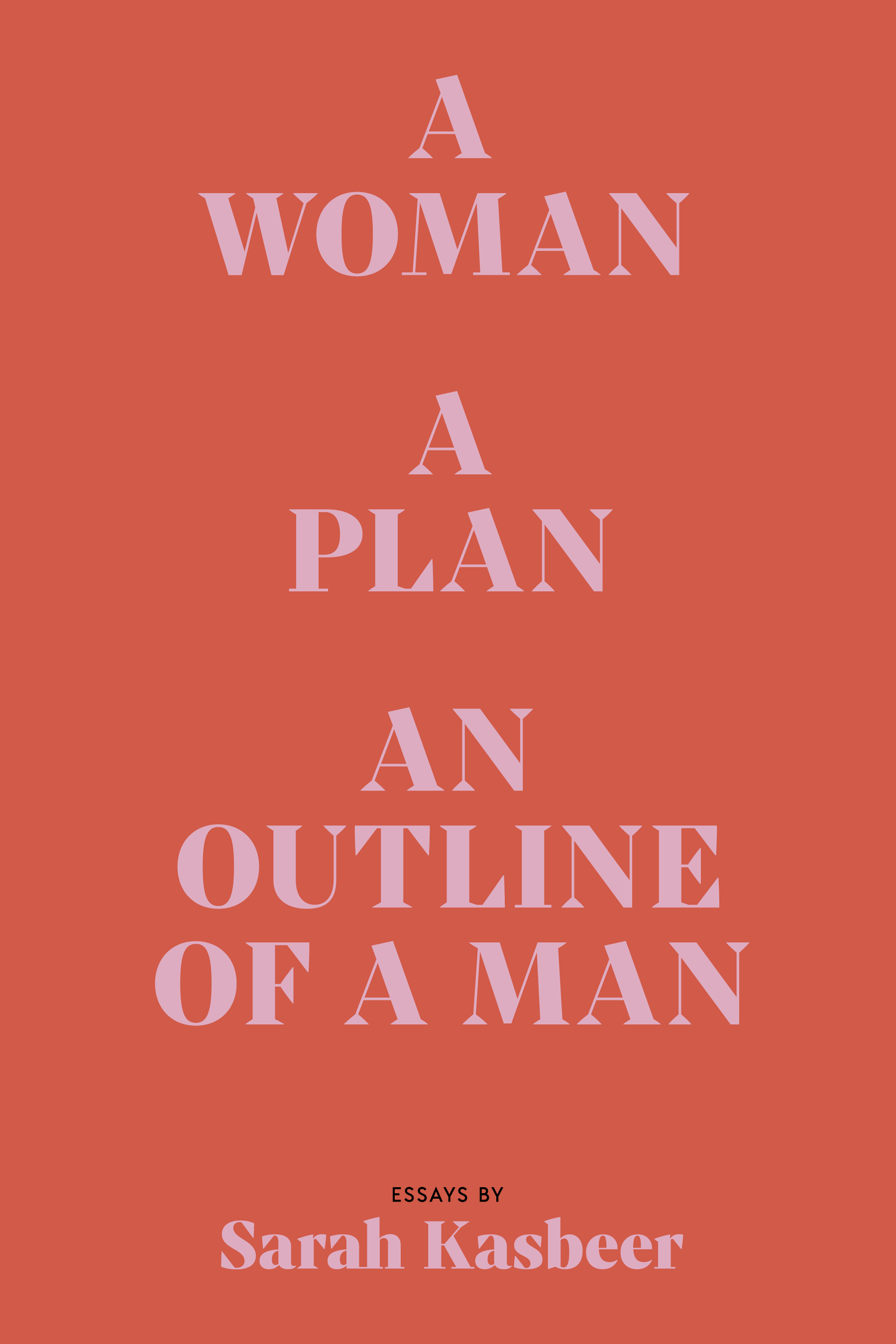 BRONZE:
A Woman, A Plan, an Outline of a Man
by Sarah Kasbeer
(Zone 3 Press)
---
40. AUTOBIOGRAPHY/MEMOIR I (CELEBRITY/POLITICAL/ROMANCE)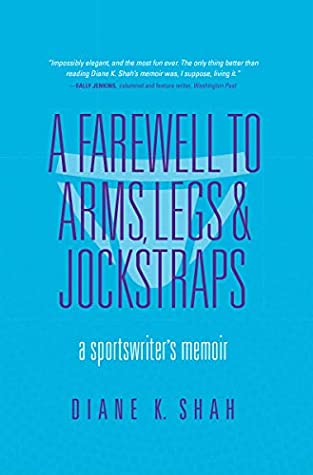 GOLD:
A Farewell to Arms, Legs & Jockstraps: A Sportswriter's Memoir
by Diane K. Shah
(Red Lightning Books)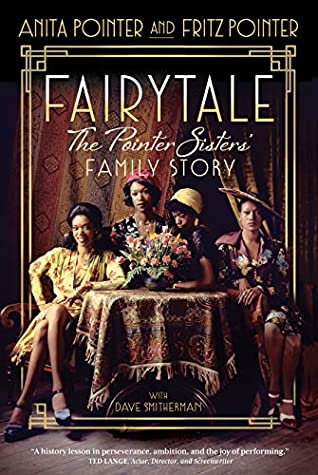 SILVER:
Fairytale: The Pointer Sisters' Family Story
by Anita Pointer and Fritz Pointer
with Dave Smitherman
(Wyatt-MacKenzie Publishing)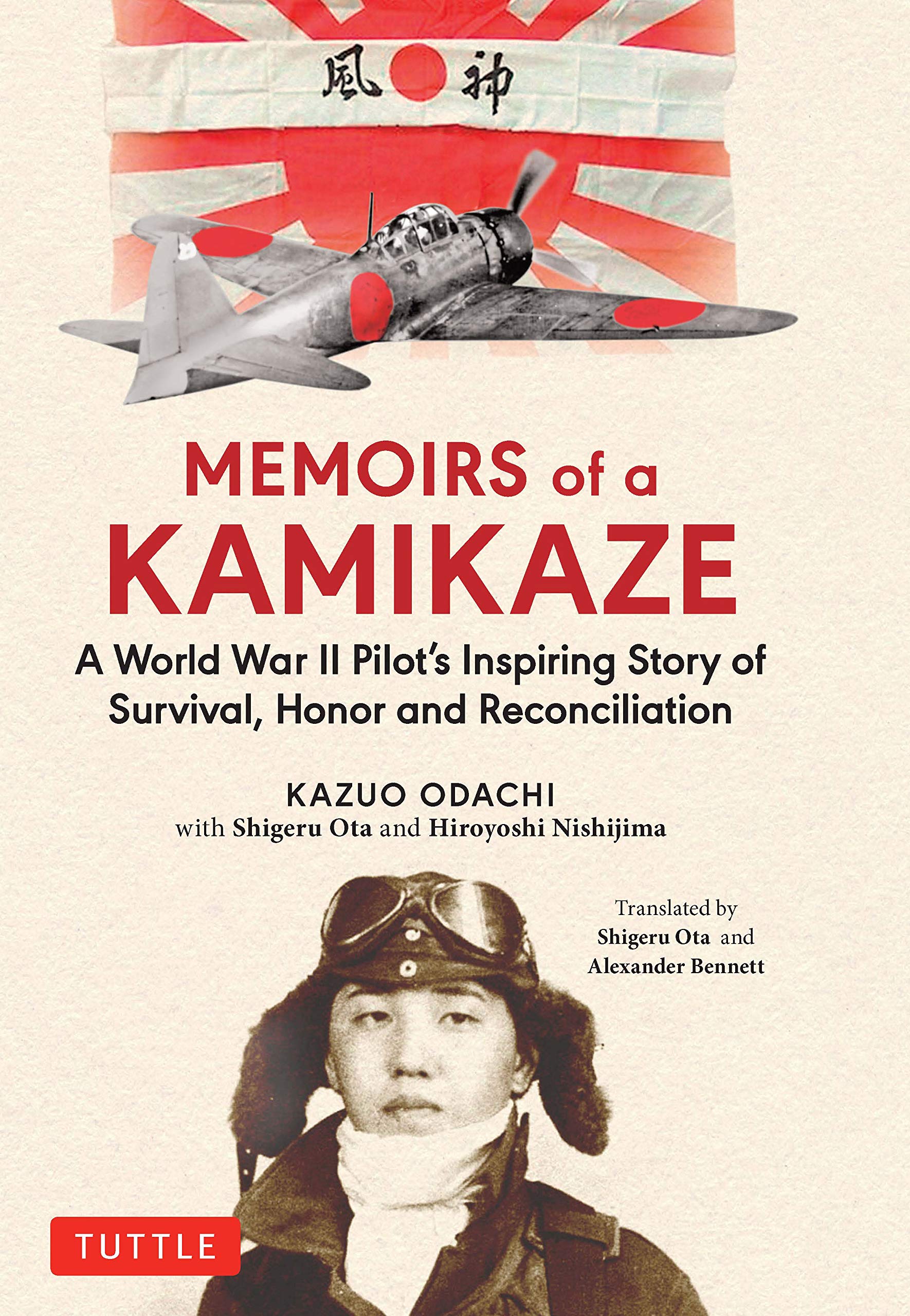 BRONZE:
Memoirs of a Kamikaze: A World War II Pilot's Inspiring Story of Survival, Honor and Reconciliation
by Kazuo Odachi with Shigeru Ohta and Hiroyoshi Nishijima
(Tuttle)
---
41. AUTOBIOGRAPHY/MEMOIR II (COMING OF AGE/FAMILY LEGACY/TRAVEL)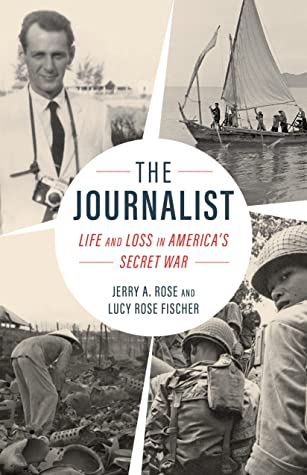 GOLD:
The Journalist: Life and Loss in America's Secret War
by Jerry A. Rose and Lucy Rose Fischer
(SparkPress)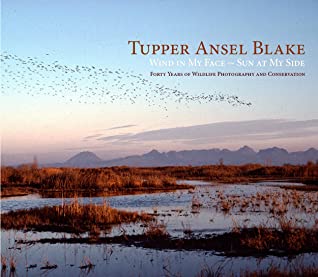 SILVER:
Wind in My Face - Sun at My Side: Forty Years of Wildlife Photography and Conservation
by Tupper Ansel Blake
(Marsh Island Press)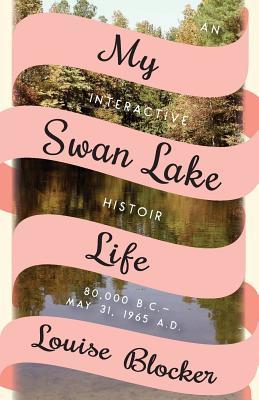 BRONZE:
My Swan Lake Life: An Interactive Histoir
80,000 B.C. - May 31, 1965 A.D.
by Louise Blocker
(L&L Publishers)
---
41. AUTOBIOGRAPHY/MEMOIR III (PERSONAL STRUGGLE/HEALTH ISSUES)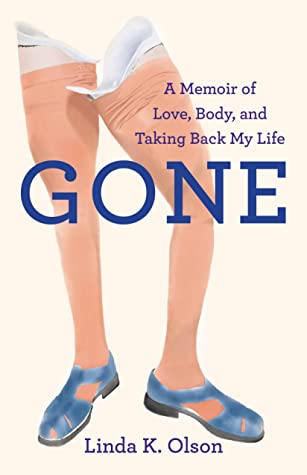 GOLD:
GONE: A Memoir of Love, Body, and Taking Back My Life
by Linda K. Olson
(She Writes Press)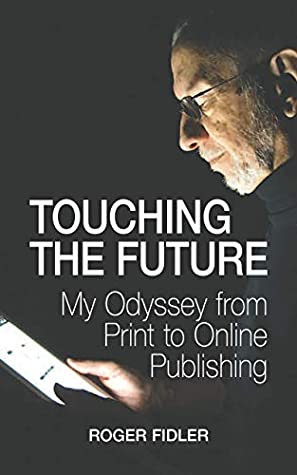 SILVER:
Touching the Future: My Odyssey from Print to Online Publishing
by Roger Fidler
(Fidlerhouse Publishing)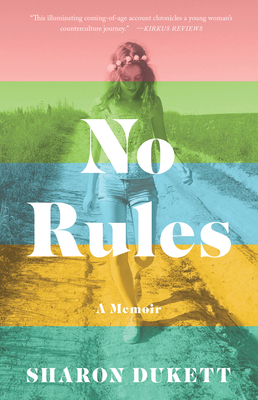 BRONZE (tie):
No Rules: A Memoir
by Sharon Dukett
(She Writes Press)
American Dreamer: How I Escaped Communist Vietnam and Built a Successful Life in America
by Tim Tran (Tran Manh Khiem)
with Tom Fields-Meyer
(Pacific University Press)
---
43. BIOGRAPHY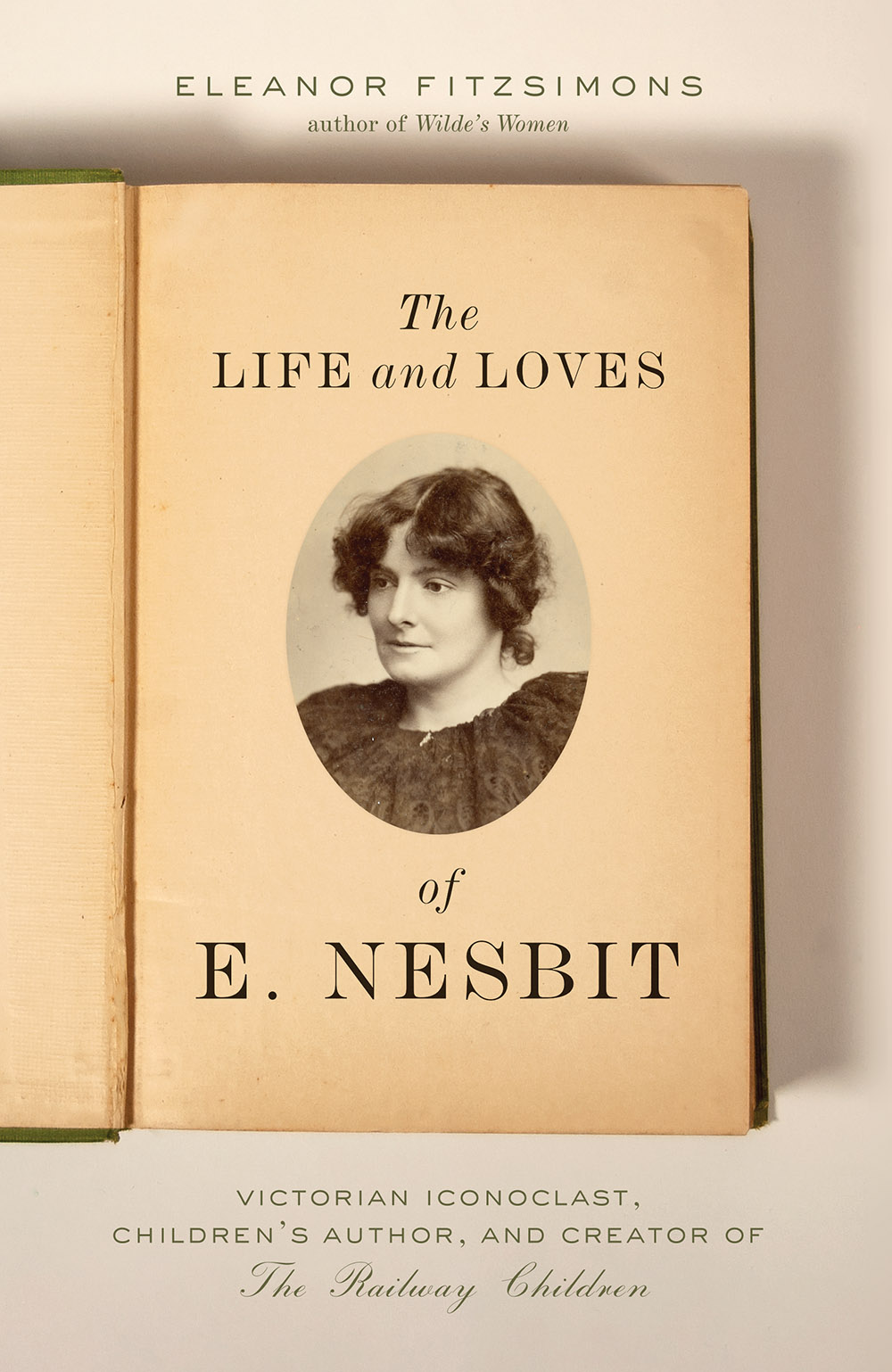 GOLD:
The Life and Loves of E. Nesbit: Victorian Iconoclast, Children's Author, and Creator of The Railway Children
by Eleanor Fitzsimons
(Abrams Press)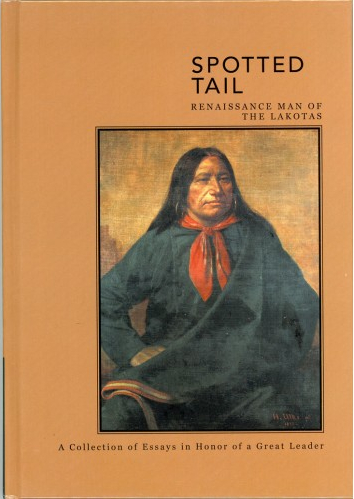 SILVER:
Spotted Tail: Renaissance Man of the Lakotas
Edited by James A. Hanson
(The Museum of the Fur Trade)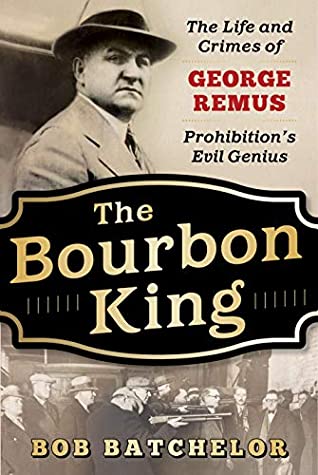 BRONZE (tie):
The Bourbon King: The Life and Crimes of George Remus, Prohibition's Evil Genius
by Bob Batchelor
(Diversion Books)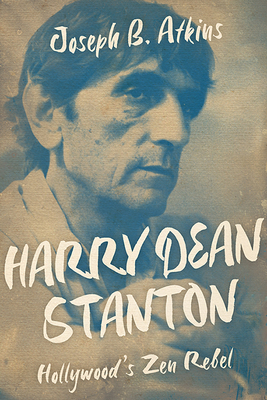 Harry Dean Stanton: Hollywood's Zen Rebel
by Joseph B. Atkins
(University Press of Kentucky)
---
44. AGING/DEATH & DYING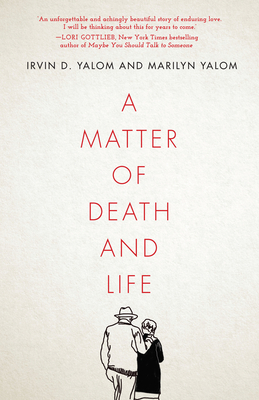 GOLD:
A Matter of Death and Life
by Irvin D. Yalom and Marilyn Yalom
(Redwood Press)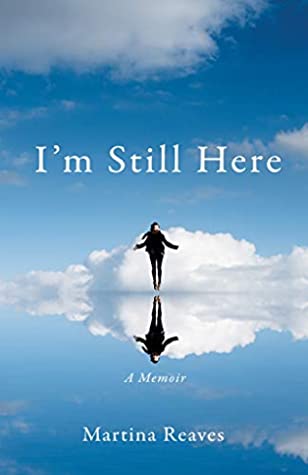 SILVER:
I'm Still Here: A Memoir
by Martina Reaves
(She Writes Press)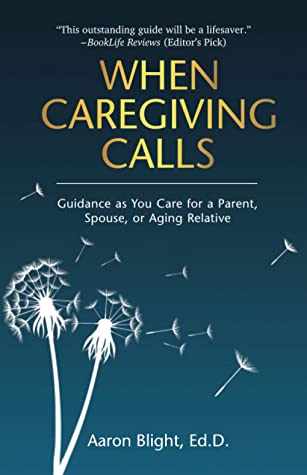 BRONZE:
When Caregiving Calls: Guidance as You Care for a Parent, Spouse, or Aging Relative
by Aaron Blight, Ed.D.
(Rivertowns Books)
---
45. ANIMALS/PETS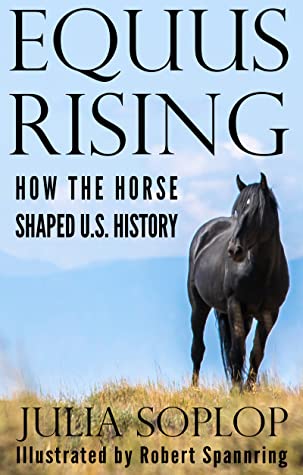 GOLD:
Equus Rising: How the Horse Shaped U.S. History
by Julia Soplop; illustrated by Robert Spannring
(Hill Press)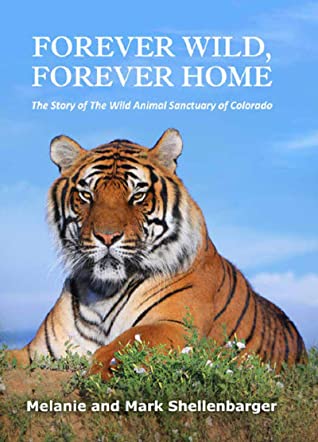 SILVER:
Forever Wild, Forever Home: The Story of the Wild Animal Sanctuary of Colorado
by Melanie and Mark Shellenbarger
(Pyree Square Publishing)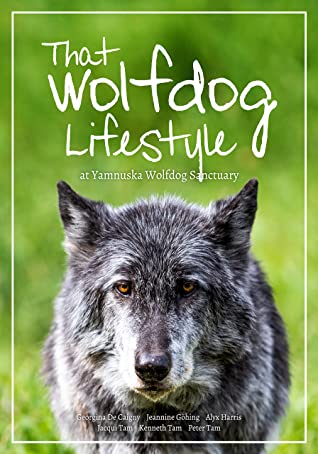 BRONZE (tie):
That Wolfdog Lifestyle: at Yamnuska Wolfdog Sanctuary
by Georgina De Caigny, Jeannine Göhing, Alyx Harris, Jacqui Tam, Kenneth Tam, Peter Tam
(Iceberg Publishing)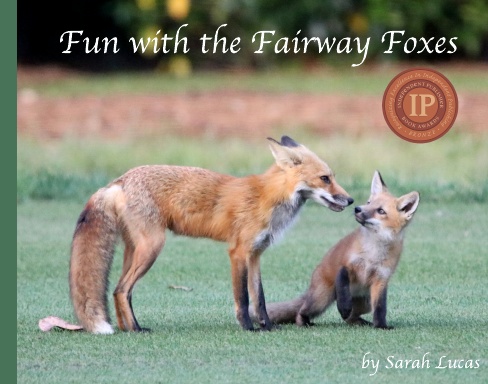 Fun with the Fairway Foxes
by Sarah Lucas
(Sarah Lucas)
---
46. BUSINESS/CAREERS/SALES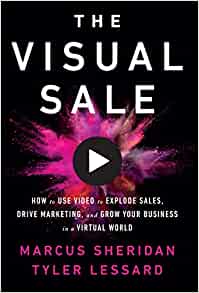 GOLD:
The Visual Sale: How to Use Video to Explode Sales, Drive Marketing, and Grow Your Business in a Virtual World
by Marcus Sheridan and Tyler Lessard
(Ideapress Publishing)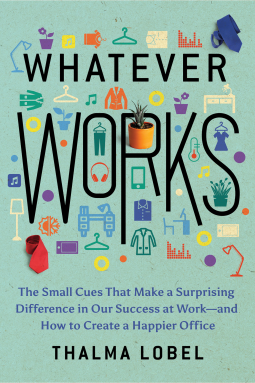 SILVER:
Whatever Works: The Small Cues That Make a Surprising Difference in Our Success at Work -- and How to Create a Happier Office
by Thalma Lobel
(BenBella Books)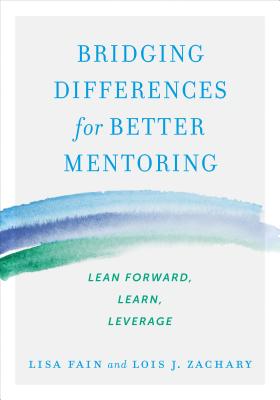 BRONZE (tie):
Bridging Differences for Better Mentoring: Lean Forward, Learn, Leverage
by Lisa Z. Fain and Lois J. Zachary
(Berrett-Koehler Publishers)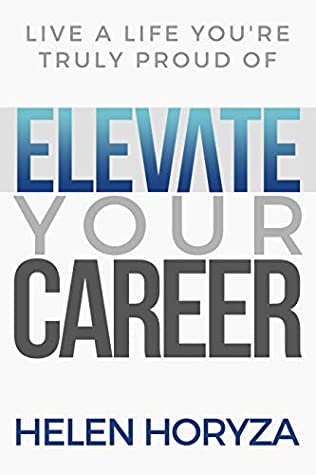 Elevate Your Career: Live a Life You're Truly Proud Of
by Helen Horyza
(Merack Publishing)
---
47. COOKBOOKS - GENERAL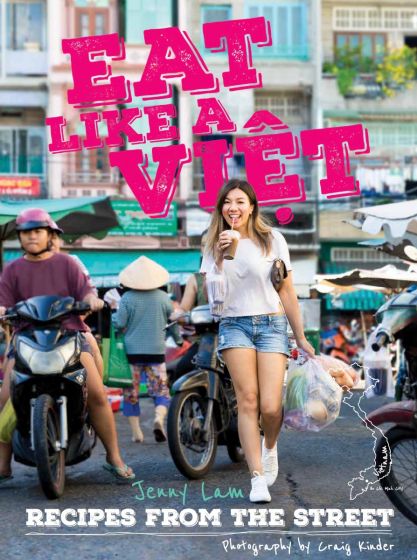 GOLD:
Eat Like a Viet: Recipes from the Street
by Jenny Lam
Photography by Craig Kinder
(Generous Foods)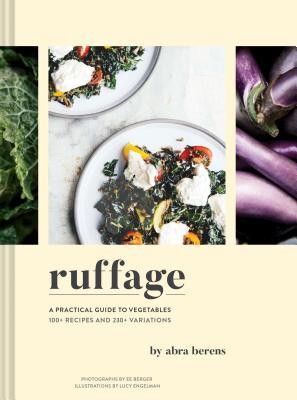 SILVER:
Ruffage: A Practical Guide to Vegetables
by Abra Berens
Photography by EE Berger
(Chronicle Books)
BRONZE:
ROCHE: A Culinary Journey Through San Juan Island's Illustrious Harbor
by Chef William D. Shaw and James O. Fraioli; photography by Charity Burggraaf
(Roche Harbor)
---
48. COOKBOOKS - SPECIALTY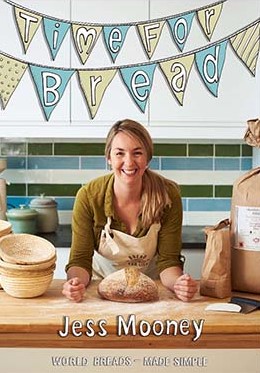 GOLD:
Time for Bread
by Jess Mooney
Photography by Phoebe Pearson; Illustrations by Brian Hawkins
(A Way With Media Ltd.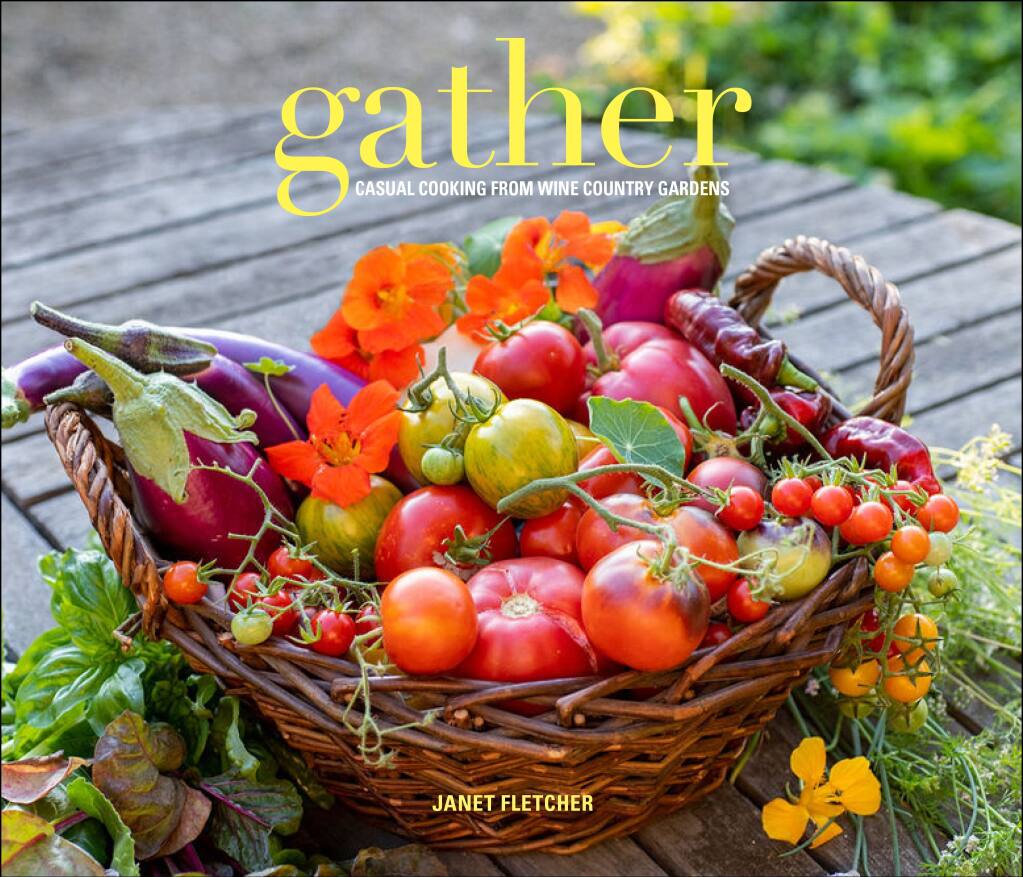 SILVER:
Gather: Casual Cooking from Wine Country Gardens
by Janet Fletcher
Photography by Meg Smith
(Jennifer Barry Design Books)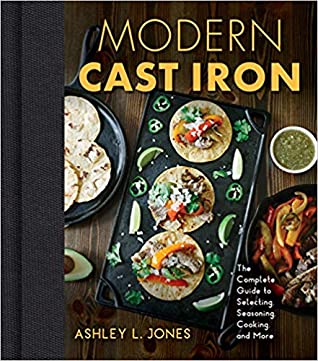 BRONZE:
Modern Cast Iron: The Complete Guide to Selecting, Seasoning, Cooking, and More
by Ashley L. Jones
Photography by Carissa Fassnacht
(Red Lightning Books)
---
48a. COOKBOOKS - VEGETARIAN / VEGAN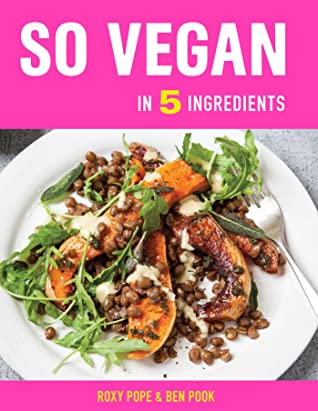 GOLD:
So Vegan: In 5 Ingredients
by Roxy Pope & Ben Pook
Photography by Andrew Hayes-Watkins
(WeldonOwen)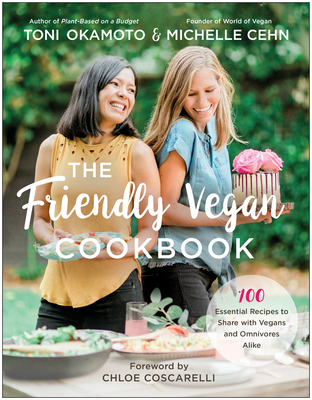 SILVER:
The Friendly Vegan Cookbook: 100 Essential Recipes to Share with Vegans and Omnivores Alike
by Toni Okamoto & Michelle Cehn
(BenBella Books)
BRONZE:
Vegan for Everyone: 160 Family Friendly Recipes with a Delicious, Modern Twist
by Laura Theodore
(Scribe Publishing Company)
---
49. CURRENT EVENTS I (POLITICAL/ECONOMIC/FOREIGN AFFAIRS)
GOLD:
Privilege and Punishment: How Race and Class Matter in Criminal Court
by Matthew Clair
(Princeton University Press)
SILVER:
Iran Reframed: Anxieties of Power in the Islamic Republic
by Narges Bajoghli
(Stanford University Press)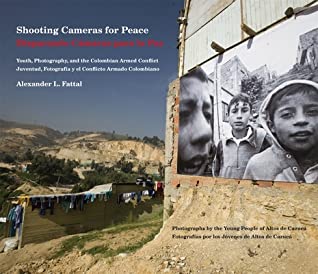 BRONZE:
Shooting Cameras for Peace: Youth, Photography, and the Colombian Armed Conflict
by Alexander L. Fattal
(Peabody Museum Press)
---
50. CURRENT EVENTS II (SOCIAL ISSUES/HUMANITARIAN)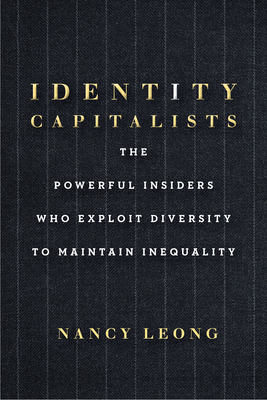 GOLD:
Identity Capitalists: The Powerful Insiders Who Exploit Diversity to Maintain Inequality
by Nancy Leong
(Stanford University Press)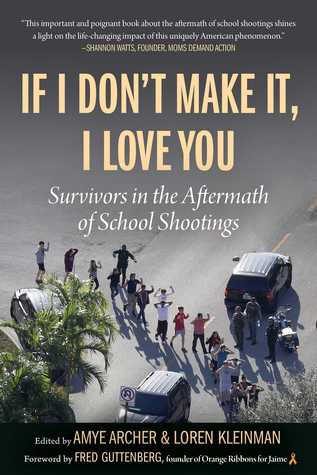 SILVER:
If I Don't Make It, I Love You: Survivors in the Aftermath of School Shootings
by Loren Kleinman and Amye Archer
(Skyhorse)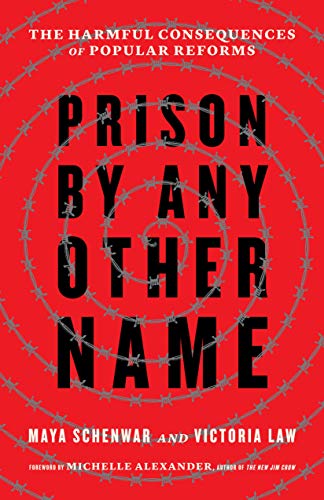 BRONZE:
Prison by Any Other Name: The Harmful Consequences of Popular Reforms
by Maya Schenwar and Victoria Law
(The New Press)
---
51. EDUCATION I (WORKBOOK/RESOURCES)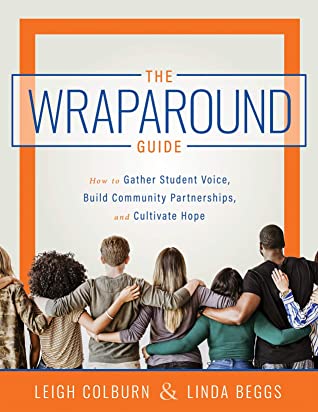 GOLD:
The Wraparound Guide: How to Gather Student Voice, Build Community Partnerships, and Cultivate Hope
by Leigh Colburn & Linda Beggs
(Solution Tree Press)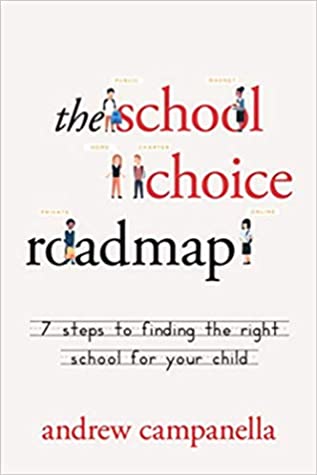 SILVER (tie):
The School Choice Roadmap: 7 Steps to Finding the Right School for Your Child
by Andrew Campanella
(Beaufort Books)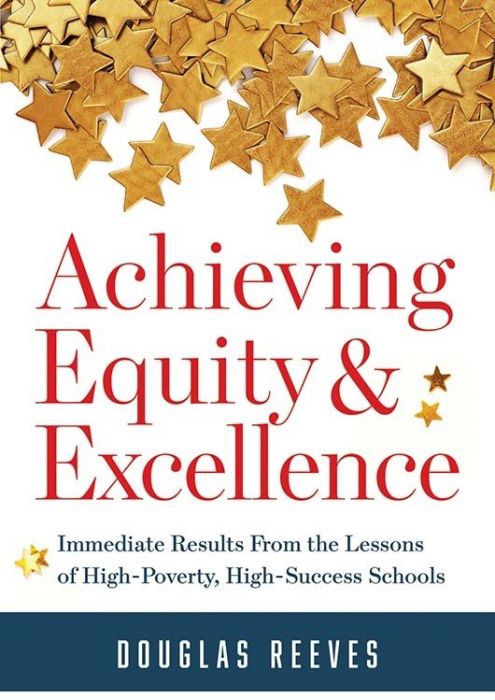 SILVER:
Achieving Equity & Excellence: Immediate Results From the Lessons of High-Poverty, High-Success Schools
by Douglas Reeves
(Solution Tree Press)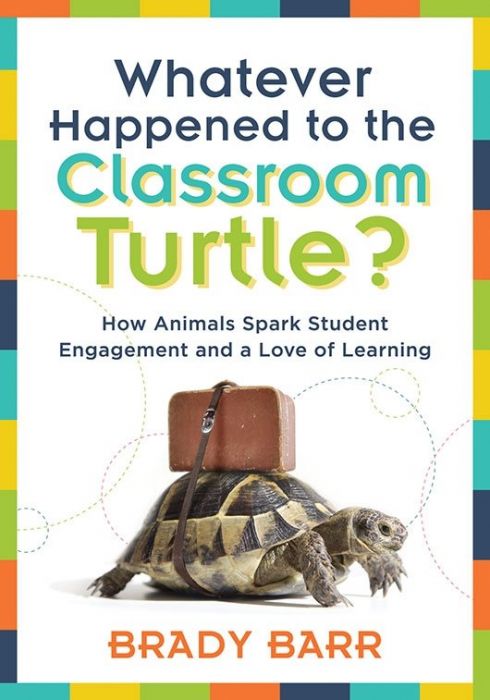 BRONZE (tie):
Whatever Happened to the Classroom Turtle? How Animals Spark Student Engagement and a Love of Learning
by Brady Barr
(Solution Tree Press)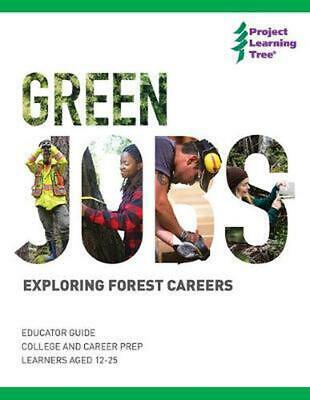 Green Jobs: Exploring Forest Careers
by Project Learning Tree
(Sustainable Forestry Initiative)
---
52. EDUCATION II (COMMENTARY/THEORY)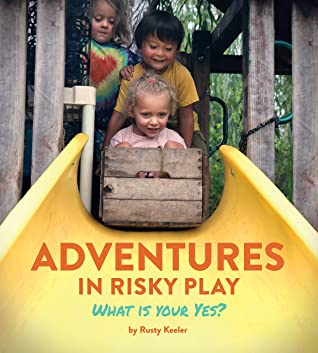 GOLD:
Adventures in Risky Play: What is Your Yes?
by Rusty Keeler
(Exchange Press)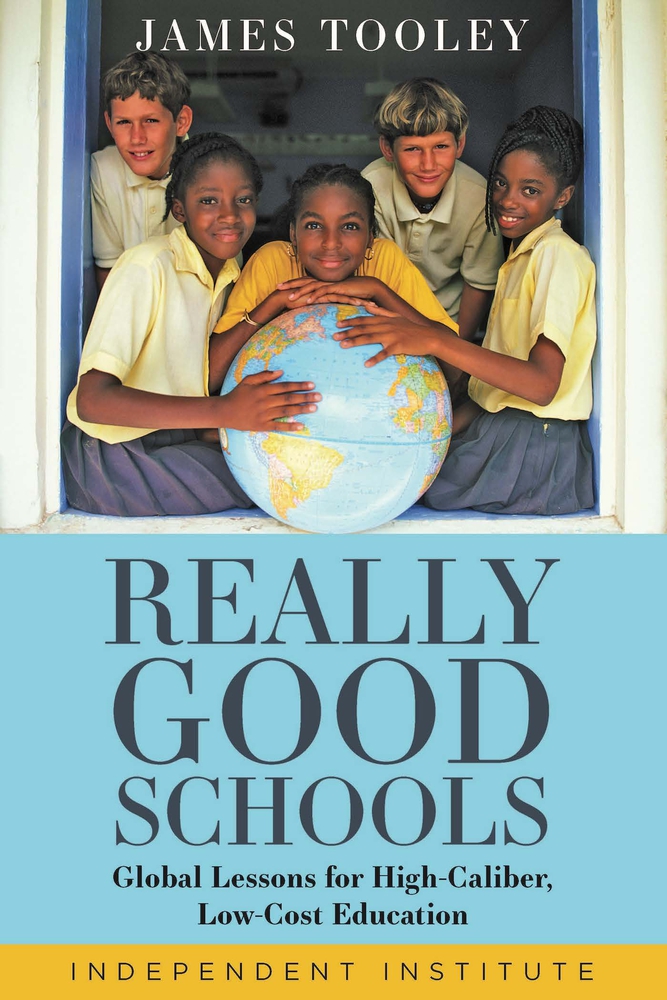 SILVER:
Really Good Schools: Global Lessons for High-Caliber, Low-Cost Education
by James Tooley
(Independent Institute)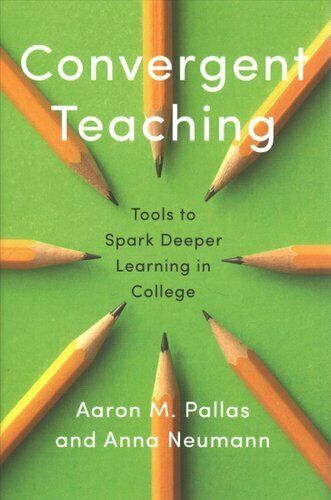 BRONZE:
Convergent Teaching: Tools to Spark Deeper Learning in College
by Aaron M. Pallas and Anna Neumann
(Johns Hopkins University Press)
---
53. NATURE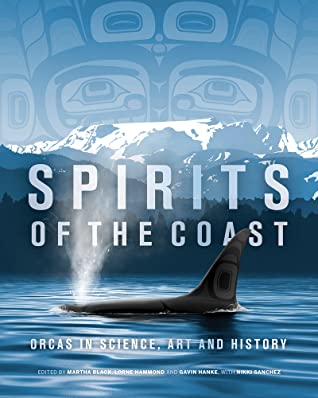 GOLD:
Spirits of the Coast: Orcas in Science, Art and History
Edited by Martha Black, Lorne Hammond and Gavin Hanke, with Nikki Sanchez
(The Royal BC Museum)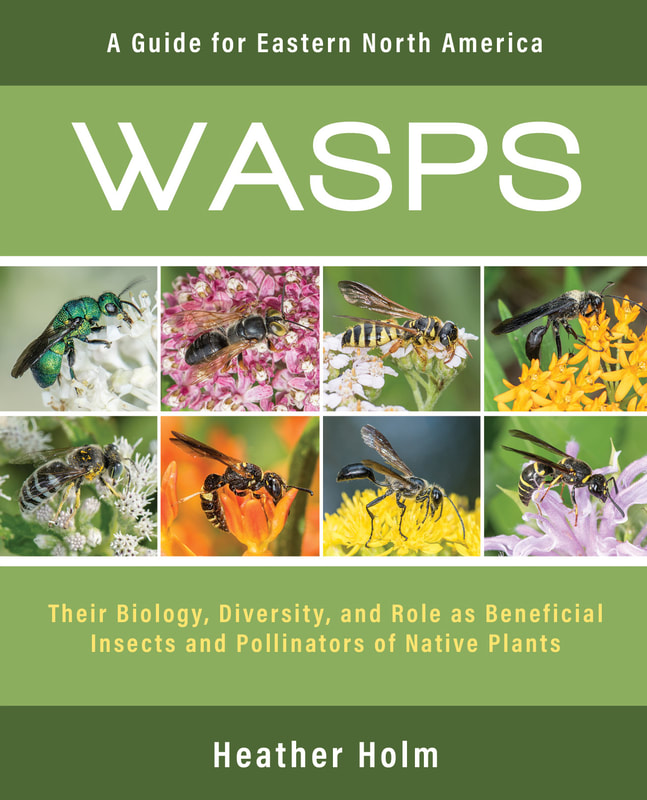 SILVER:
Wasps: Their Biology, Diversity, and Role as Beneficial Insects and Pollinators of Native Plants
by Heather Holm
(Pollination Press)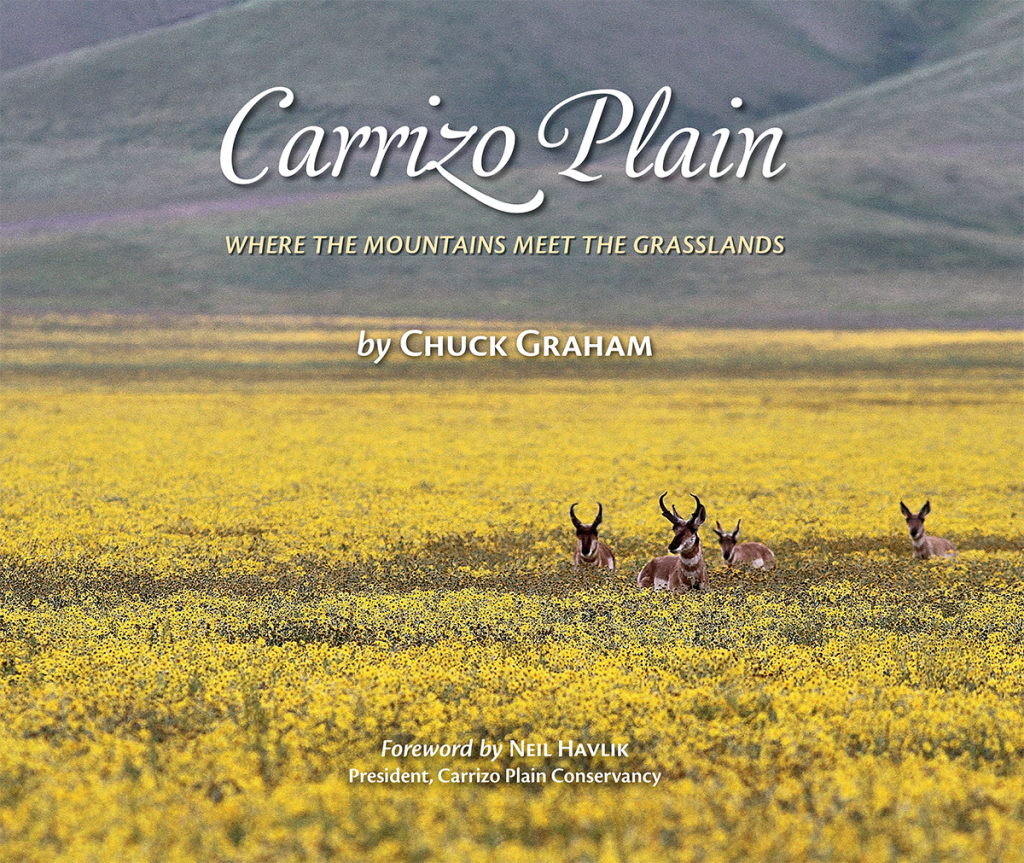 BRONZE:
Carrizo Plain: Where the Mountains Meet the Grasslands
by Chuck Graham
(Chuck Graham)
---
54. ENVIRONMENT/ECOLOGY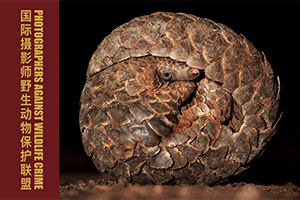 GOLD:
Photographers Against Wildlife Crime
by Britta Jaschinski & Keith Wilson
(Photographers Against Wildlife Crime)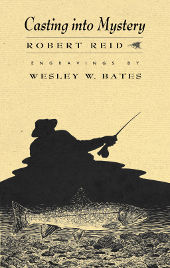 SILVER:
Casting into Mystery
by Robert Reid
Engravings by Wesley W. Bates
(The Porcupine's Quill)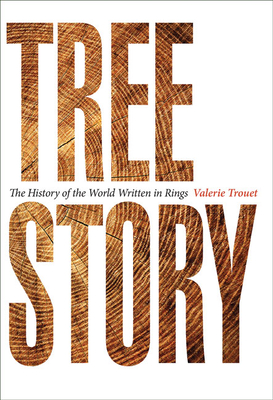 BRONZE:
Tree Story: The History of the World Written in Rings
by Valerie Trouet
(Johns Hopkins University Press)
---
55. FINANCE/INVESTMENT/ECONOMICS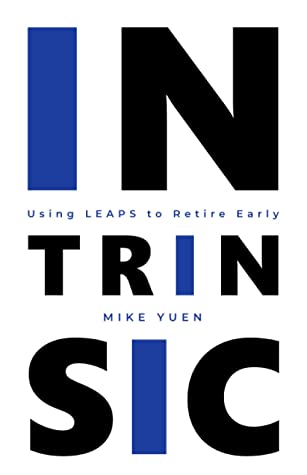 GOLD:
INTRINSIC: Using LEAPS to Retire Early
by Mike Yuen
(Pew Pew Press)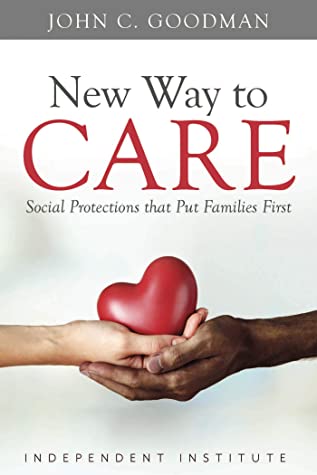 SILVER:
New Way to Care: Social Protections that Put Families First
by John C. Goodman
(Independent Institute)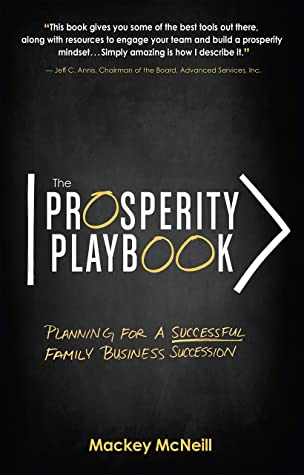 BRONZE:
The Prosperity Playbook: Planning for a Successful Family Business Succession
by Mackey McNeill
(Redwood Publishing)
---
56. LGBT+ NON-FICTION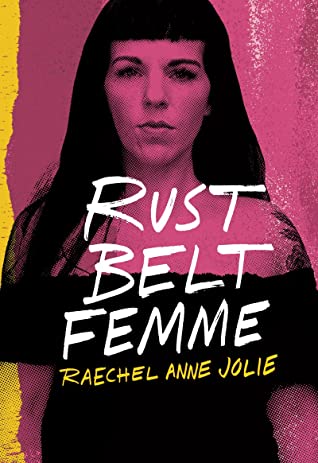 GOLD:
Rust Belt Femme
by Rachel Anne Jolie
(Belt Publishing)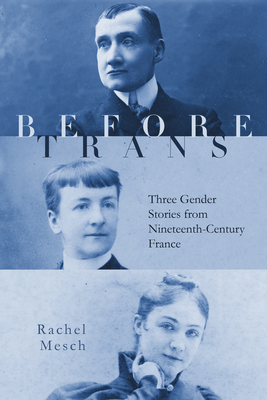 SILVER:
Before Trans: Three Gender Stories from Nineteenth-Century France
by Rachel Mesch
(Stanford University Press)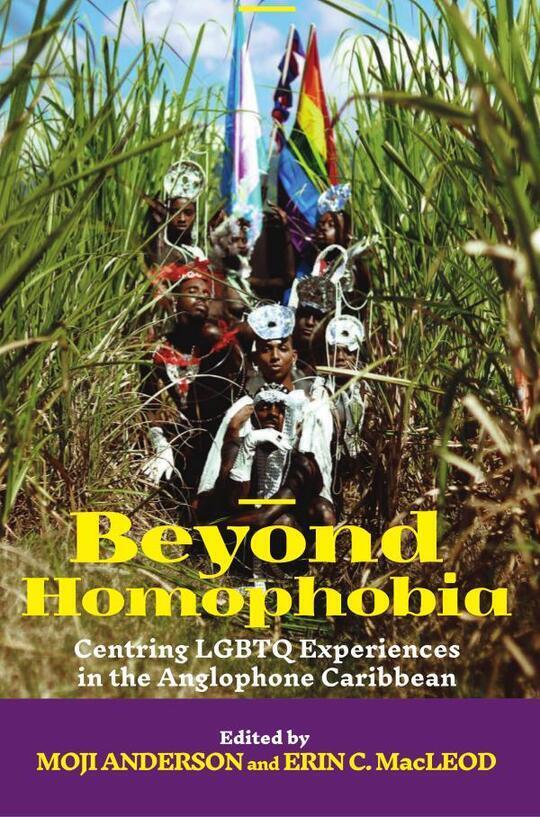 BRONZE:
Beyond Homophobia: Centering LGBTQ Experiences in the Anglophone Caribbean
by Moji Anderson and Erin C. MacLeod
(The University of the West Indies Press)
---
57. GIFT/SPECIALTY/JOURNAL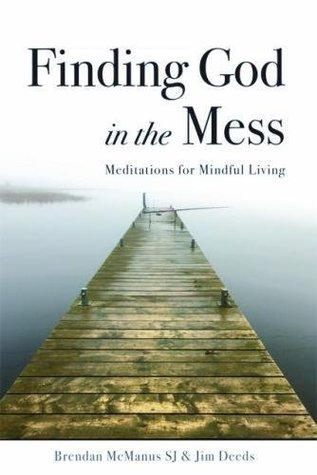 GOLD:
Finding God in the Mess: Meditations for Mindful Living
by Jim Deeds & Brendan McManus, SJ
(Loyola Press)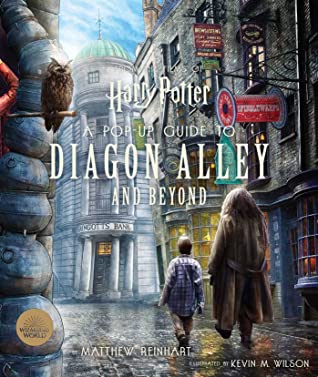 SILVER:
Harry Potter: A Pop-Up Guide to Diagon Alley and Beyond
by Matthew Reinhart, Jody Revenson; illustrated by Kevin M. Wilson
(Insight Editions)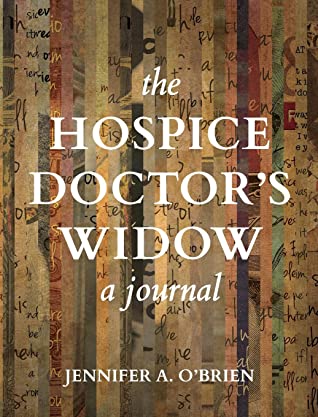 BRONZE:
The Hospice Doctor's Widow: A Journal
by Jennifer A. O'Brien
(Et Alia Press)
---
58. HOLIDAY
GOLD:
Santa Claus Worldwide: A History of St. Nicholas and Other Holiday Gift-Bringers
by Tom A. Jerman
(McFarland & Co. Inc.)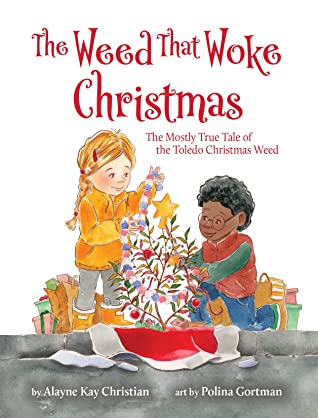 SILVER (tie):
The Weed That Woke Christmas: The Mostly True Tale of the Toledo Christmas Weed
by Alayne Kay Christian
Illustrated Polina Gortman
(Blue Whale Press)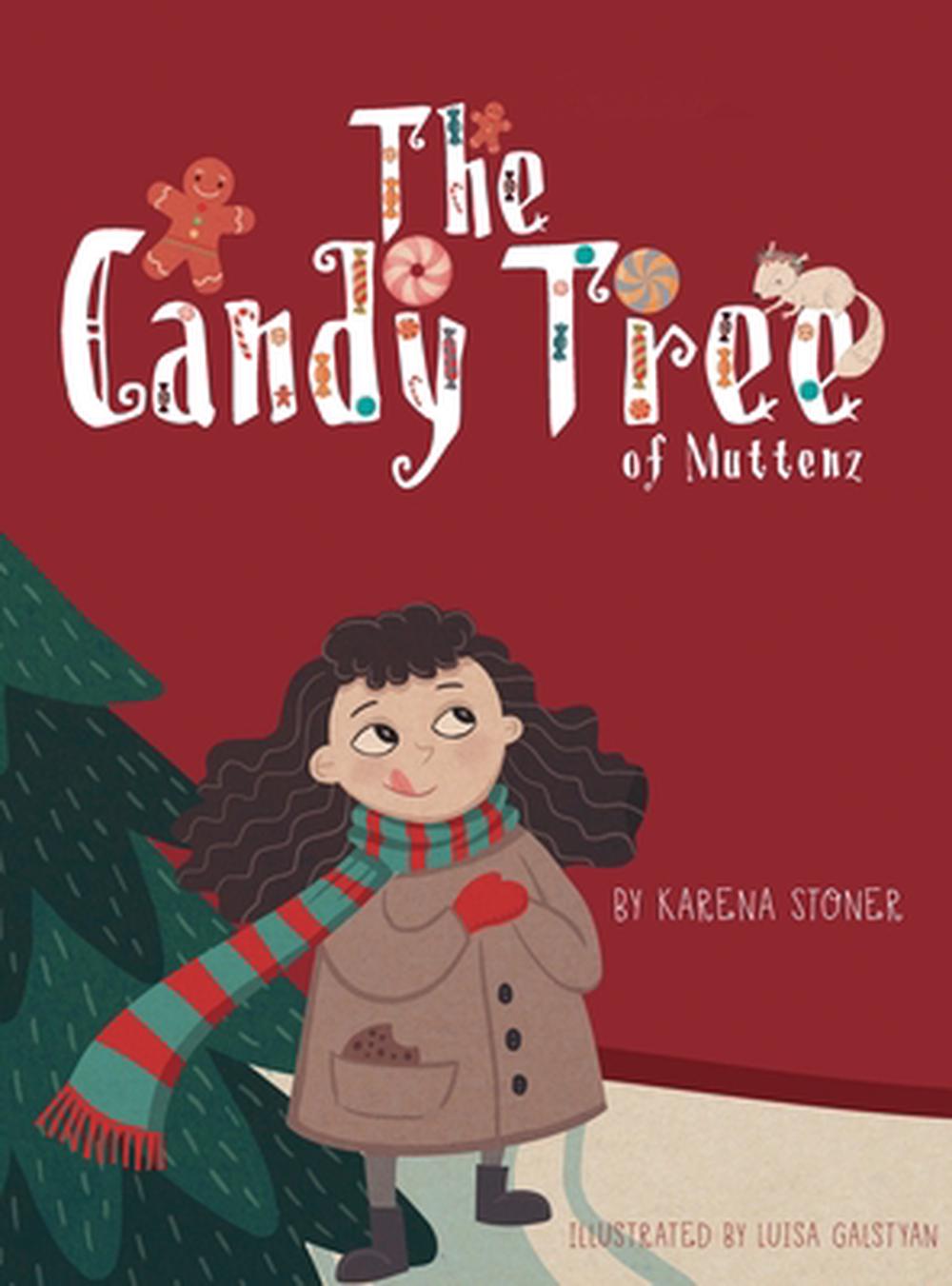 The Candy Tree of Muttenz
by Karena Stoner
Illustrated by Luisa Galstyan
(Blue Dot Books)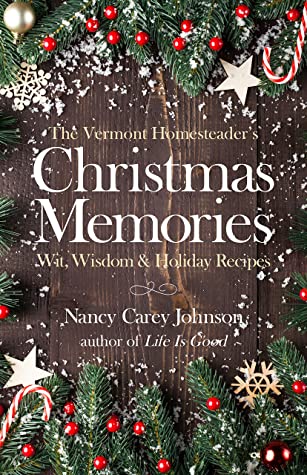 BRONZE: The Vermont Homesteader's Christmas Memories: Wit, Wisdom, & Holiday Recipes
by Nancy Carey Johnson
(Honeyberry Books)


---
59. HEALTH/MEDICINE/NUTRITION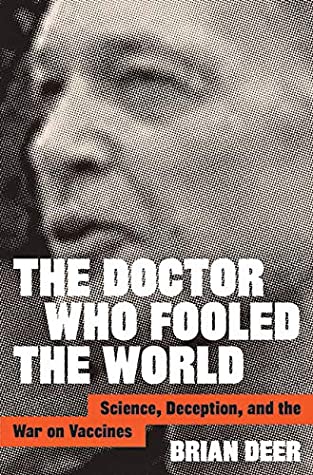 GOLD:
The Doctor Who Fooled the World: Science, Deception, and the War on Vaccines
by Brian Deer
(Johns Hopkins University Press)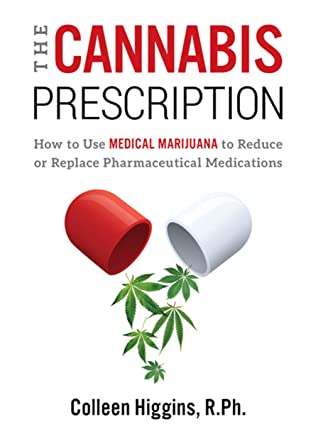 SILVER:
The Cannabis Prescription: How to Use Medical Marijuana to Reduce or Replace Pharmaceutical Medications
by Colleen Higgins, R.Ph.
(Sway Innovations)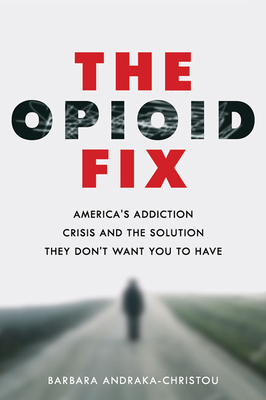 BRONZE:
The Opioid Fix: America's Addiction Crisis and the Solution They Don't Want You to Have
by Barbara Andraka-Christou
(Johns Hopkins University Press)
---
Click Here to go to categories 60-88